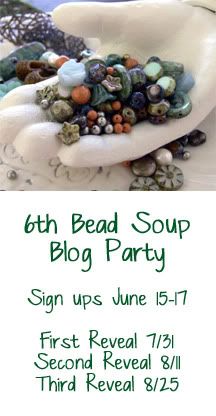 I know I'm signing up. How about you? I'm going to start putting together my swap package this week.
Are you just about ready for a GIVEAWAY? I've got it ready. I just have to get photos of it. Then I'll post it and you'll have your chance. In the meantime,
Lorelei
is having a little
giveaway
. Go check it out.
Other than that, it's Wednesday and I was away from my desk the past four days. I have a lot to do today, including a promised photo. Therefore, I am out of here. Bead on!